Cum To Daddy Gael
Well, for this like em straight show we wanted to do something special and we get to show off another straight guy getting his first time with Ajay here. His name is Gael and what makes him special is that he didn't expect to feel as good as he did. You can tell on his face that he's wondering why he never tried this before. Well we can pretty much assure you that you will be seeing much more of this guy in future scenes as well, so just make sure that you follow the action around here to see him more in juicy likeemstraight scenes. But anyway, in the meantime, let's get to see him enjoying having some oral performed on his cock today!
The chair was there and waiting and Ajay even got to help him slip out of his outfit and show off his nude body. And as the guy got all touchy feely with his nude curves you can see that he's getting more and more excited with every second as his cock gets harder and harder. You can say that the older guy knows exactly how to push his buttons and he pretty much did so for the whole scene this afternoon here. Anyway, do enjoy another amazing scene with a guy having fun while his cock gets sucked passionately and see him excitedly shoot a nice load at the end too. We'll return soon with another new show for you to see and explore too!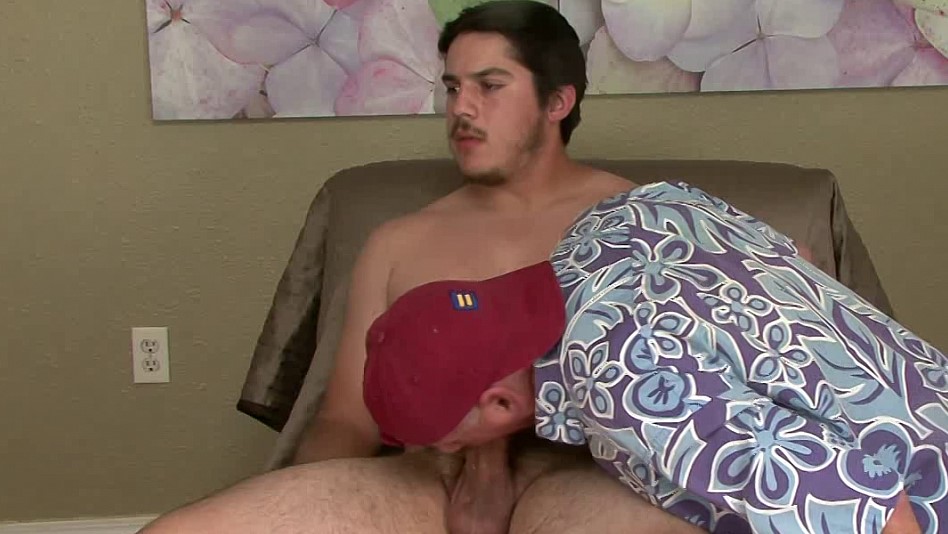 See this straight guy getting his dick sucked off!