Cary and Brad
Allow us to welcome you back to more like em straight glorious scenes with hot fresh studs getting to experience pleasures every single week and we come back to you in this one with a brand new gallery update that will rock your world as usual. The scene features two studs named Cary and Brad and since Brad is the straight one… Well you know why Cary was there in the first place. They are good friends, but Cary always wanted to get to play with his friend's big and thick cock and coming to likeemstraight here was the best option to get to play with that meat. Let's get to see Cary getting carried away with his lust for his buddy's dick shall we?
Well, Brad was happy to indulge his friend it seems as he may have always had a curiosity when it comes to anal sex. So yeah, he was down to put his ass up. But before anything, Cary wants to make sure that he's feeling comfy and really really turned on. That's why you get to see him stroke Brad's cock and give him a superb hand job first and foremost. And even takes a nice ass fucking as well from the guy. Then it's his turn to slam that cock in Brad's ass and rest assured that when we tell you that you just need to watch this, we mean it! Enjoy the view of the whole thing here today and do come back again next week for another new show!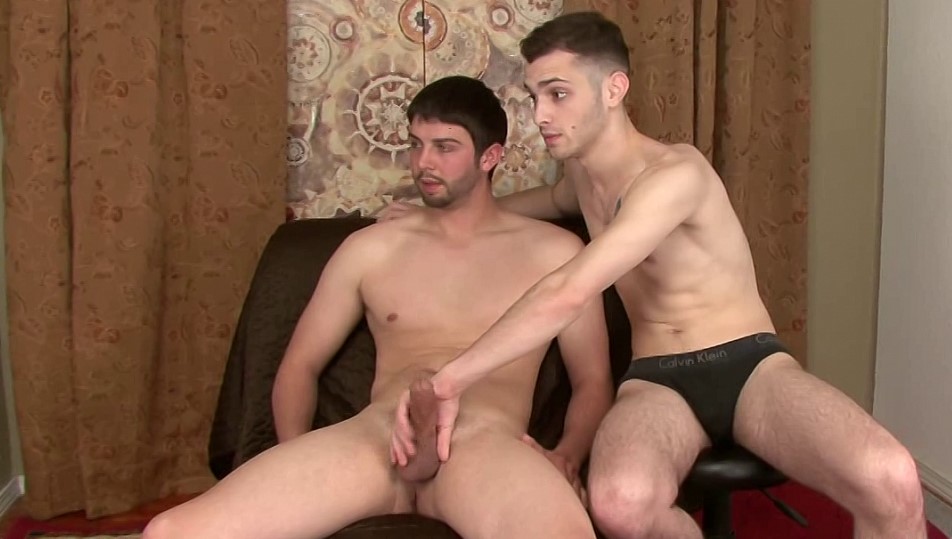 Check out this straight guy getting his ass slammed!